Circular routes D. O.
Description
In the footsteps of poets
The poets' trail was set up in 2011 as part of the International Year of Forests in collaboration with the National Center for Literature in Mersch.
Located between Lamadelaine, Rodange and Fond-de-Gras, this circuit isn't an ordinary didactic trail; it reveals the beauty of the landscape in a poetic way, as the walker will discover literary texts with a forest theme written by Luxemburgish authors, all along the way on its 12 stations.
© Administration Communale de Pétange - Translation ORT Sud
Signposting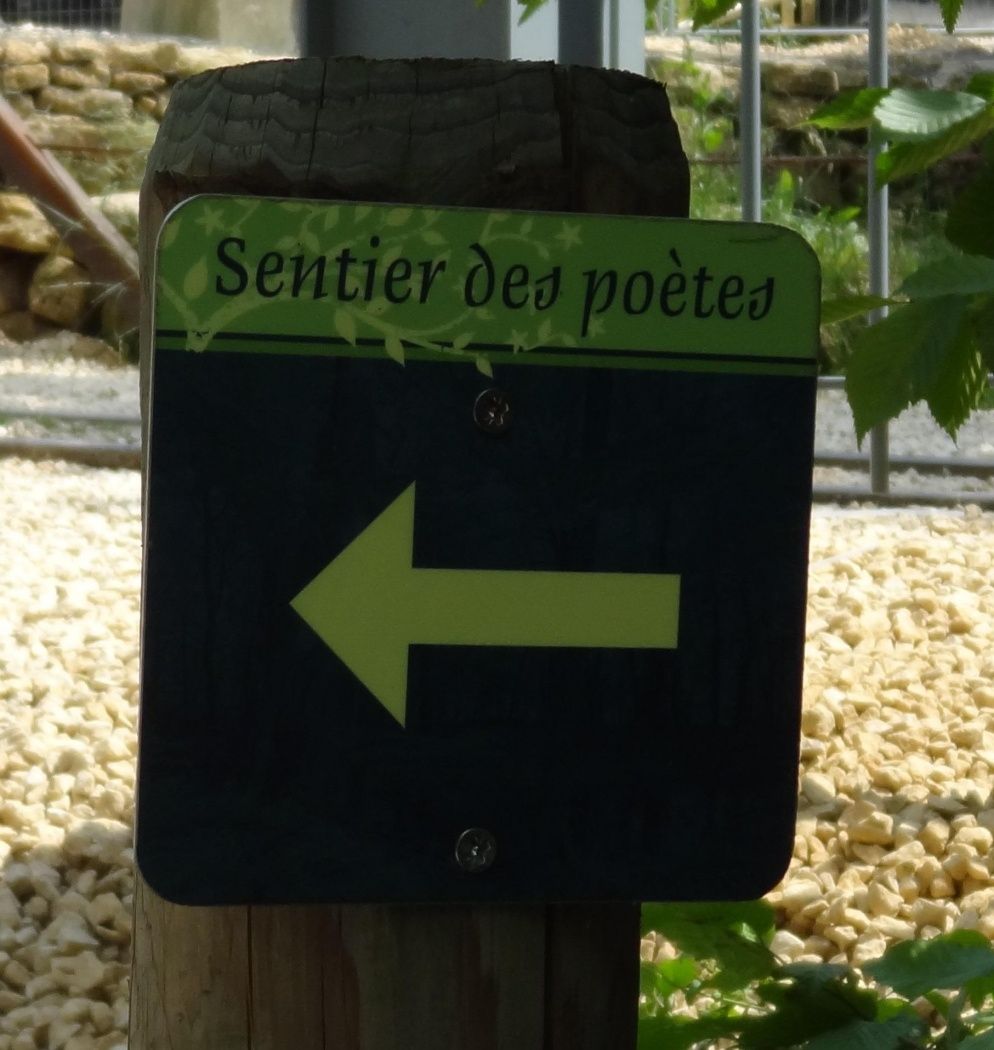 Directions
Three starting points lead to the hike and alter the total distance of the trail:
Starting point 1 at the Doihl in Rodange, distance 6.9 km.
Starting point 2 rue du Titelberg in Lamadelaine, distance 4.9 km.
Starting point 3 Fond-de-Gras, distance 3.9 km.
Please follow the official signs and stay on the designated path.
For your safety
Please remember to wear sturdy shoes and appropriate clothing in the event of bad weather.
Equipment
Please bring enough food and drinking water for the trip.
Journey
Public transport: Bus No. 3 from Rodange train station to Rodange, Schwemm, then 500 meters on foot
Getting there: Take the A13 to the "Pétange" exit, drive through Pétange to Rodange and head towards the "PiKo" swimming pool from the center of the village.
Parking: Parking at the "PiKo" swimming pool on site, from here 500 meters on foot to the start.