Circular routes Visit Luxembourg
Description
Discover the habitat of the squirrel on the "De Kaweechelcherspad" trail
The 1.4 km long squirrel path leads its visitors along the northern and western exposed slopes of the "Brucherbierg" at the south of Schifflange. On site, educational boards tell about the everyday life of the smallest mammal in Luxembourg, and its visitors can discover the many plant and animal species with which the squirrel shares its habitat. Here children get their money's worth and can learn
how much oxygen a tree produces every day
what allows the ivy to climb trees
what kind of grass only occurs in the forest
and much more. In addition, you can discover the unique climate and the rich rock history of the "Brucherbierg", where you can still see the traces of the historical iron ore mining to this day.
Signposting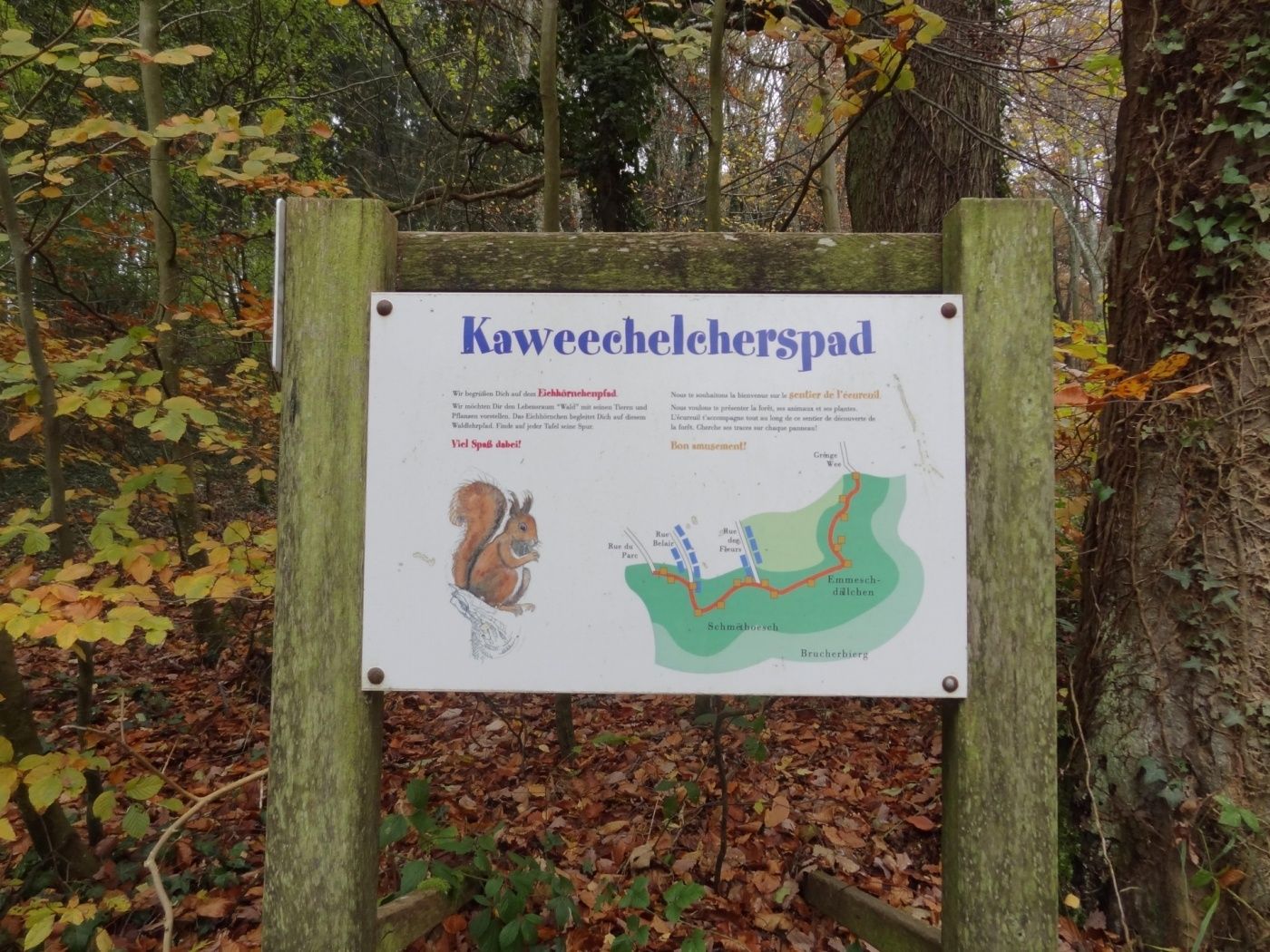 Directions
Follow the trail via the educational plaques with the squirrel
For your safety
Please remember to bring enough food and drinking water
Equipment
The way is not very long and not very demanding. Nevertheless, please remember to wear sturdy shoes and weatherproof clothing just in case.
Journey
Public transport: Schifflange train station is a 12-minute walk away
Parking: Parking is possible in the adjacent district.